In honor of National Pizza Week, Wicked Bites is dropping some hot pizza spots you need to try! Some new, and some not so new.
The rivalry between Regina Pizzeria and Santarpio's is just as fierce as the rivalry between the Red Sox and Yankees. It's known across the country, so I don't need to tell you about it. Although much of the scuttlebutt I find on social media groups gives Regina's a bit of a leg up. But that's for you you to decide.
Putting all that aside, there are some serious heavy hitting pizza spots that you don't know about yet. So pull up a chair and pay attention. These lesser known spots could rock your world. There are quite a few more that should of made this list, and will likely in the future. I can only do so much here today. I'm not saying these are the best, that's for you to decide. I'm saying these are spots worthy of a try. So… in absolutely no particular order, these are the spots I believe you need to try!
Kelley's Square Pub, East Boston, MA
Often called "Kelley's", this local Eastie staple is rumored to be the original creator of the Shrimp Scampi Pizza. Kelley's pizza is a thin crust and hand stretched. Many locals say this is the best pizza in Boston. Kelley's is loaded with old school character and is one of the last remaining true Boston neighborhood restaurants. If you're lucky, you'll catch the owner old man John Mastrangelo, Sr. with his famous cigar and 3 inch Italian Horn charm necklace hanging at the bar. A must try flying out of Logan.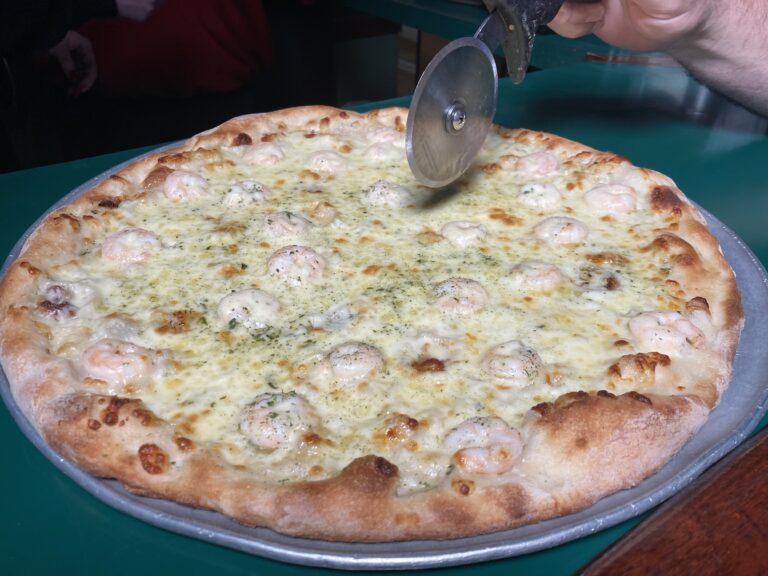 Joanie's Pizza, Chelmsford, MA
Joanie's is a  newer joint that opened during the pandemic in the Drum Hill area of Chelmsford on the Lowell line. A tiny "take out only" storefront shop in a strip mall. No frills. In fact the menu was written on brown paper hanging above the counter and probably still is. Joanie's is all about the crisp. They make their dough specifically to ensure a nice crispy crust. This pizza has developed a cult following and many say this pizza has a New Haven flare to it. If you're into thin crispy pizza like I am, this pizza is for you. And well worth a drive out of the way for.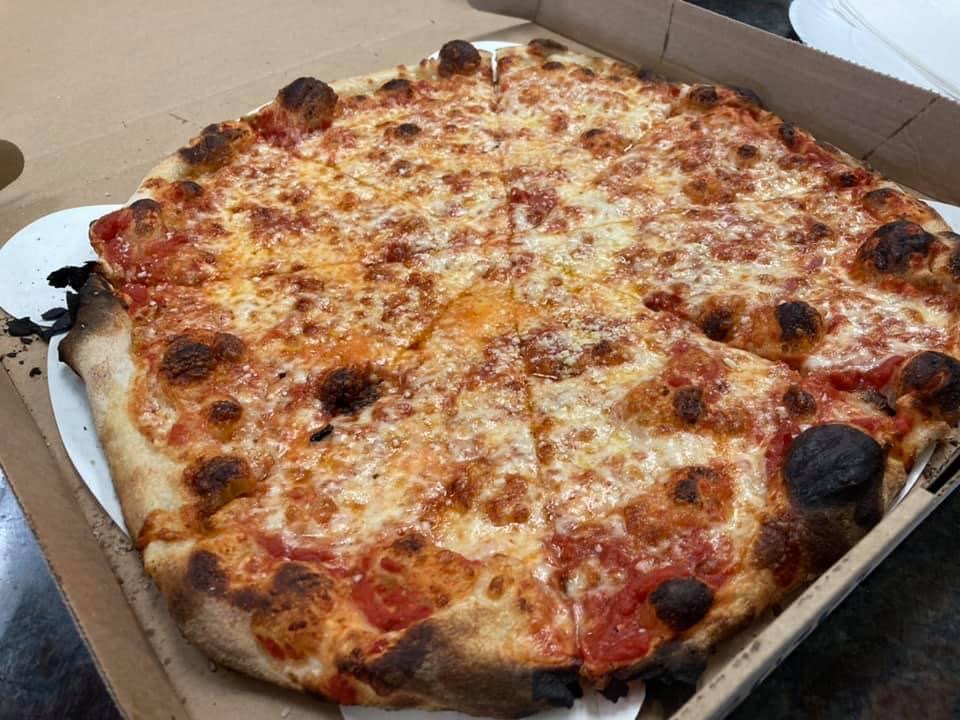 Angela's Coal Fired Pizza, Saugus, MA
A North Shore hot spot located on Route 1 North in Saugus. Angela's is known for their famous 900 degree coal fired ovens. The ovens may be the secret weapon but there's no question these pizzas are made with love and very fresh ingredients. Another thing that makes Angela's unique is how the sauce is "dolloped on" in patches instead of being spread around the pizza. And I love it.  A joint that receives consistent positive reviews on social media platforms over and over again. I love this pizza. This is a joint worth trying.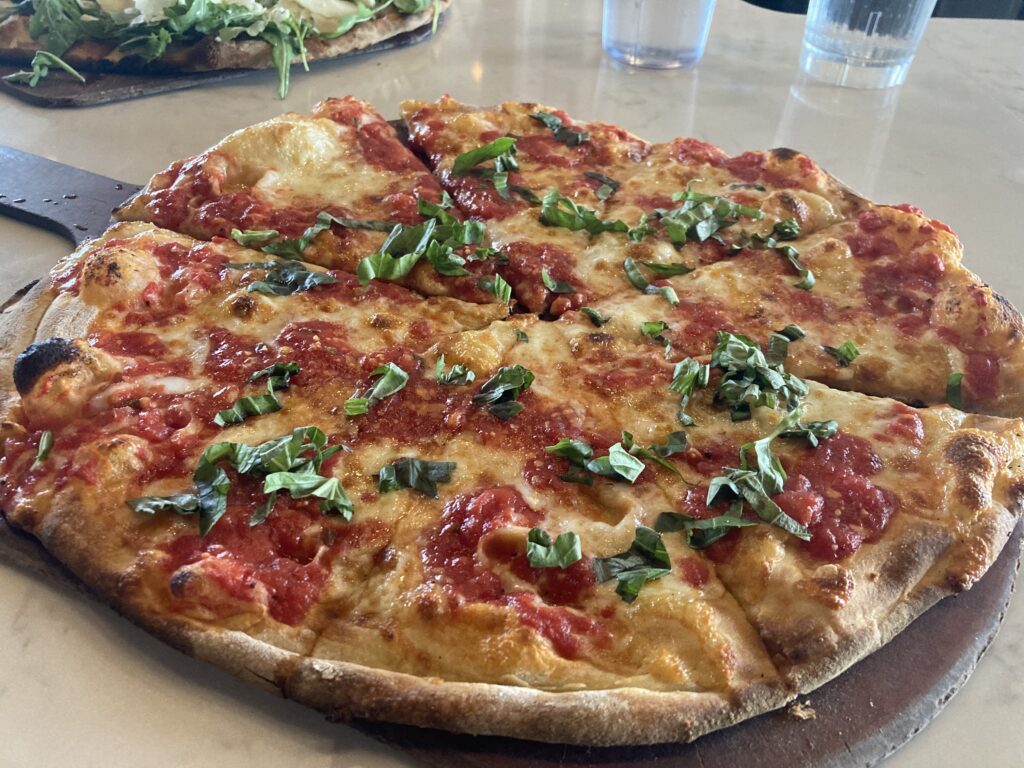 O'Toole's Pub, Whitman, MA
South Shore Bar Pizza is in a league of its own. And the South Shore certainly has it's lineup of MVP spots for it. One place I love is O'Toole's in Whitman. If Saint Patrick's Day could be turned into a restaurant, this is it. They do a Pickle and Pastrami pizza that you automatically look sideways at. But it just works so well. It may be a weeks worth of sodium but its worth every gram. Just drink plenty of water. The plain cheese bar pizza is legendary too. This place is just an all around good time. Have a Guinness and a pizza. A true Boston South Shore experience.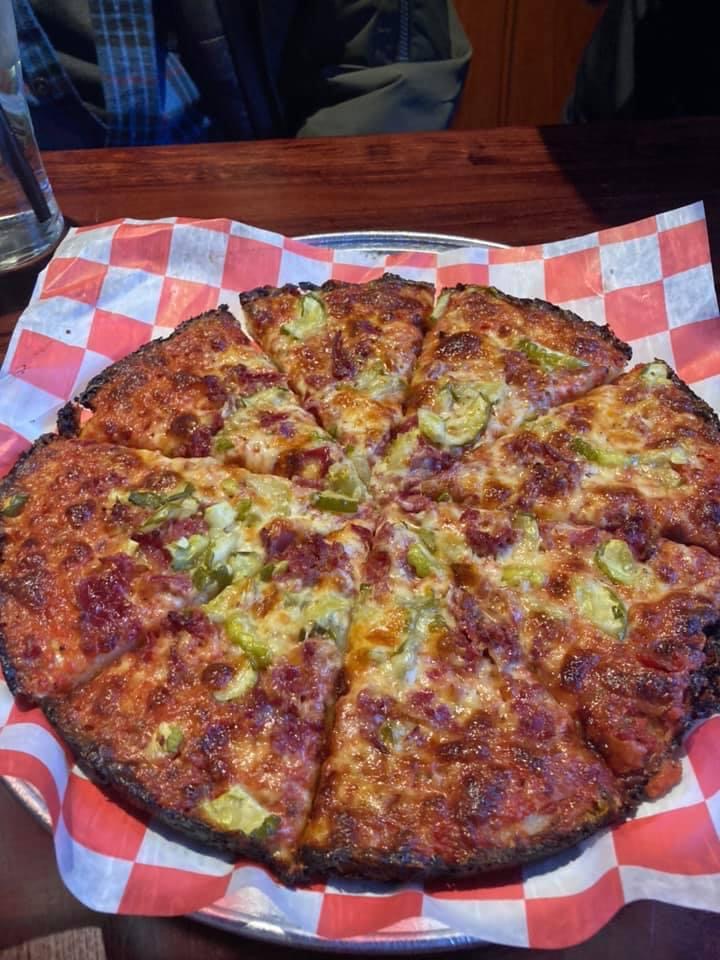 Diggy's Pizza, Westford, MA
Meet the Detroit style pizza. A style of pizza taking flight in Massachusetts right now. And Diggy's is driving the plane. Another tiny storefront spot in a strip mall in Westford (Nashoba Valley) but with a dining area and full bar. This pizza rings my bell hard.  Crisp edges, a pillow soft middle, tangy cheese, and bold sauce ladled on top. The Detroit comes in various styles and I love every one of them. This one is the "Duatto Time". Cupping pepperoni, basil, ricotta, and Mike's hot honey. Detroit style pizza is my favorite style of pizza right now. You need to try this.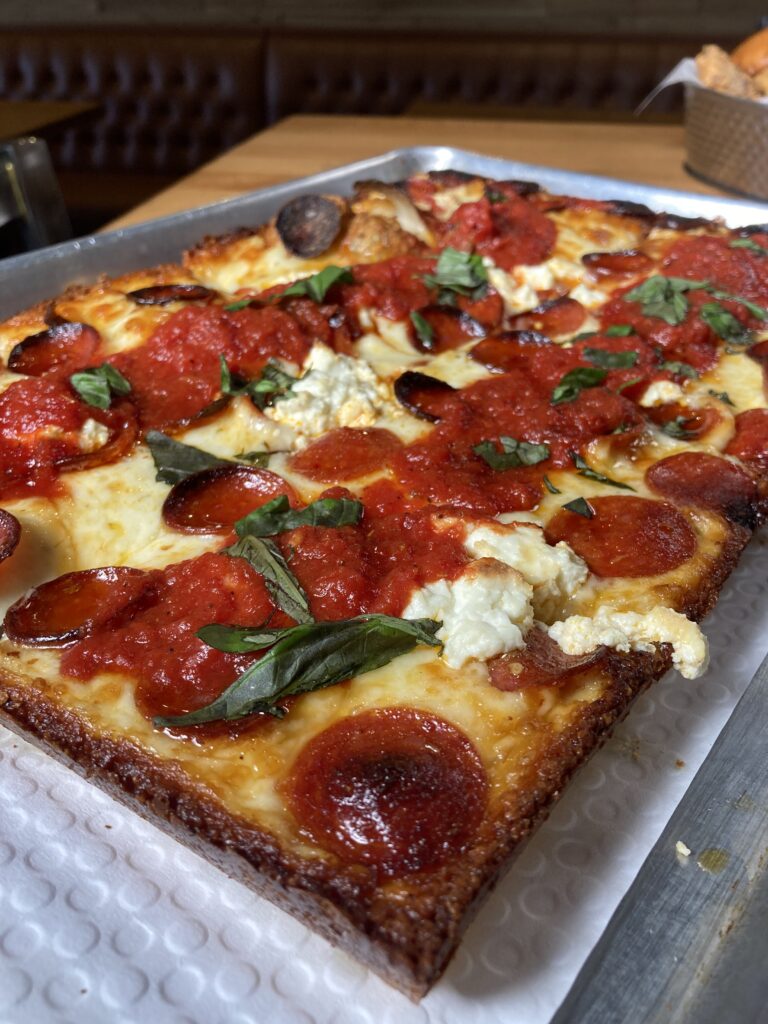 Mariano's Ristorante, Pepperell, MA
Staying up in the Nashoba Valley for another one, Mariano's is a local staple. Pepperell had an all women's militia during the revolutionary war that captured men. These days it's Mariano's capturing souls in Pepperell. This is the "Sweet Heat" Pizza. An actual flavor explosion. A garlic oil base, pineapple, bacon, sausage, hot cherry peppers, a chili honey drizzle, and a mozz/ provolone cheese blend. This is the pizza that changed my relationship with pineapple on pizza. It may go against your beliefs, but just do it. I did, and I'm a better person today.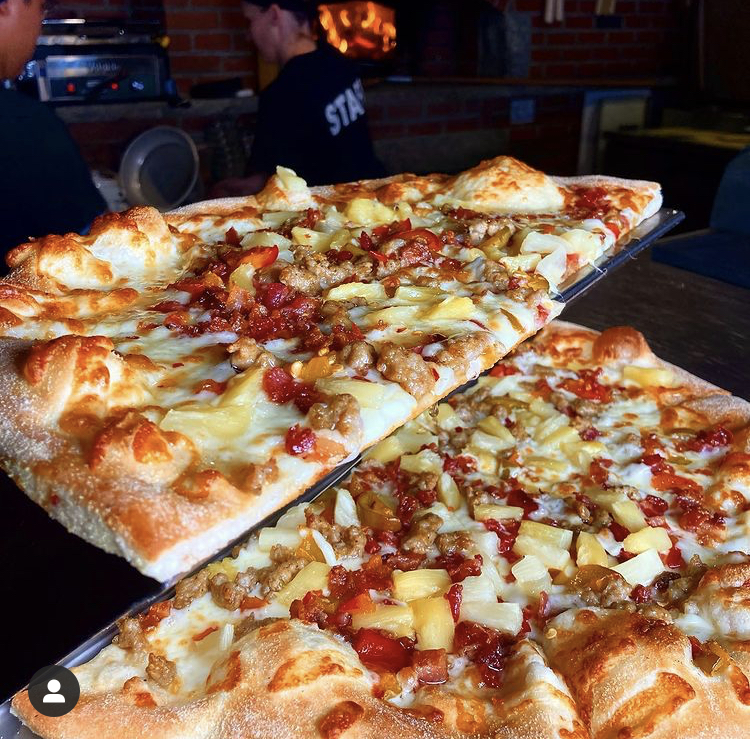 I Love Frankies, Worcester, MA
I Love Frankies is the most talked about pizza place in Worcester right now. And being the 2nd largest city in New England, that's saying something. Candidly, I haven't been here yet, but its number one on my list to try. A number of trusted friends have had it and tell me this is the best pizza in Central Massachusetts. Judging from what I see and hear, this is a spot well worth trying. This is the Grandma Pie. Just one of their fascinating pizzas. I've never experienced anticipation like this. And for that reason it makes this list of places you need to try. With me.  I may be in the line next to you when you go.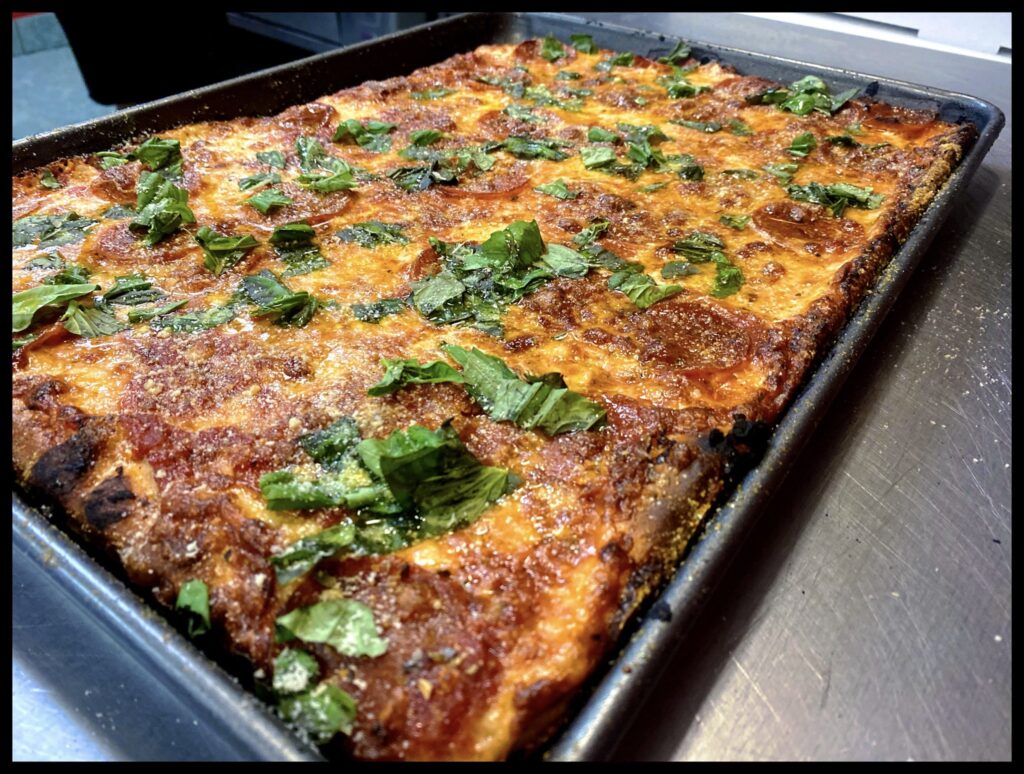 Ciao Cafe & Bistro, Lynn, MA
A cozy boutique firecracker of a restaurant that opened during the pandemic. If you're going to sin in sin city, this is where it should be. A custom wood fired brick oven flash cooks these cuties in under 90 seconds. A Neapolitan-ish style pizza with a bit more crisp.  Ciao put their own twist on their pizza here and they knocked it out of the park. My problem was I loved Neapolitan style pizza but always needed a little more crisp. Ciao has answered my prayers. I love the Margherita. Well worth a jaunt to Lynn.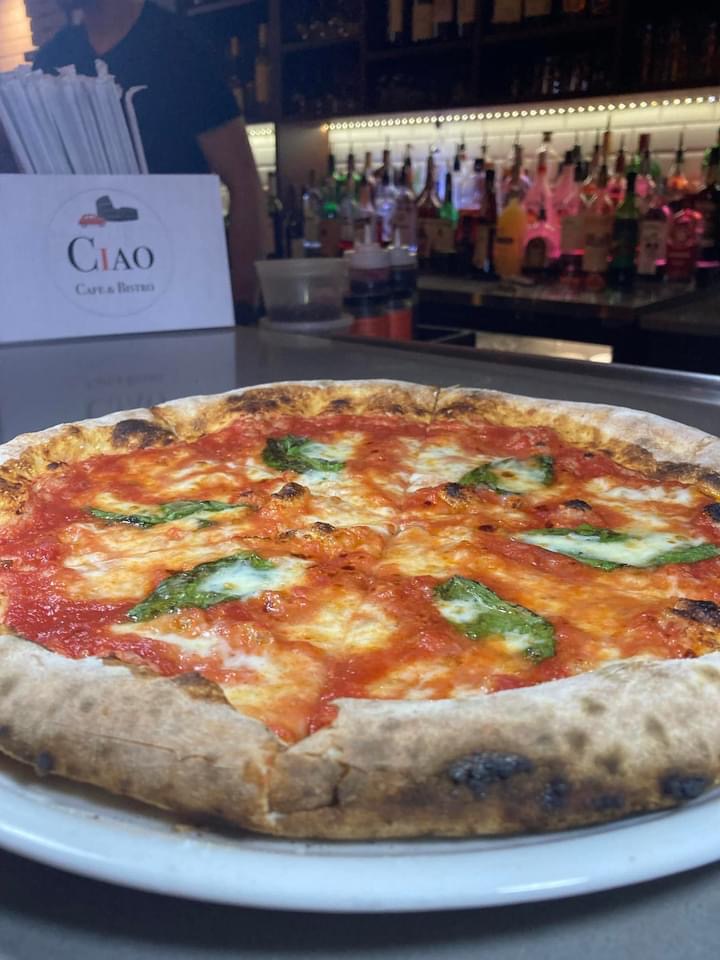 Frankie Slice, Peabody, MA
Inside the Eatery 58 Marketplace, a high end food court in an old mill building in Peabody. Owner Frank Martino traveled to Naples Italy, New York City, and our own Boston's North End to perfect his craft. Frankie Slice pizza is a hybrid of Neapolitan and NY style pizza. Using nothing but the BEST ingredient available and cooking in an 800 degree oven, this pizza is as good as it gets. Frankie is one of the most passionate owners and professional chefs I've ever met. A must try.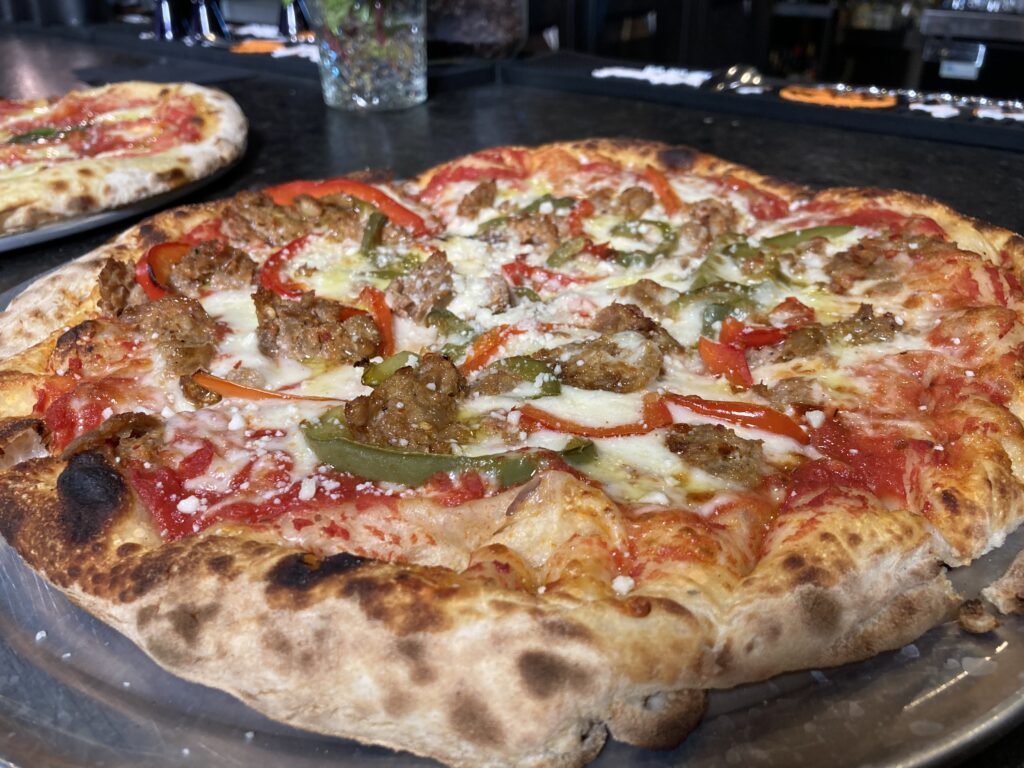 Parlor Pizzeria, Billerica, MA
Parlor Pizza has been open less than a year and is already sending shock waves through the pizza scene. Another small "take out only" joint in an unassuming spot in Billerica. There isn't one picture hanging on the walls inside. Its all business and it shows. Parlor Pizza is thin, crispy, and has that New Haven flare to it. If I could choose every characteristic I love about a pizza and put it into one, this is it. The Sacca brothers are deeply obsessed with putting out the best pizza possible, and they are. This is one of my all time favorite pizzas. Just go. But wait times are known to be nuts, so call ahead. This one is special.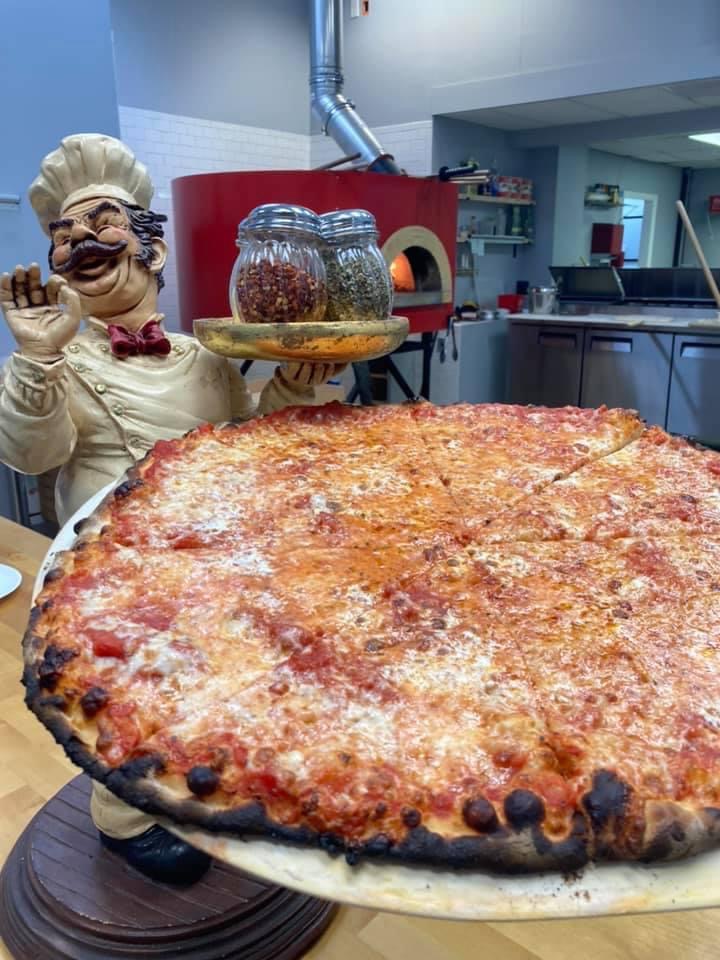 Michael G's Restaurant, Chelsea, MA
Open less than 2 years, this place is a flame thrower. Located in the Home Depot Parking lot off Route 16 in Chelsea. Or as I like to say, Home Depot is in the Michael G's parking lot. One of the most well rounded restaurants I've ever seen, but we're here for the pizza. Pay attention and order like this… Cheese pizza, hot cherry pepper, roasted garlic, ricotta, and sausage. Lights out. Michael G's receives consistent positive reviews in almost every online forum I'm in. And it's easy to understand why.